Did you know today is the feast day of Saint Fachtna, founder of the monastery of Rosscarbery?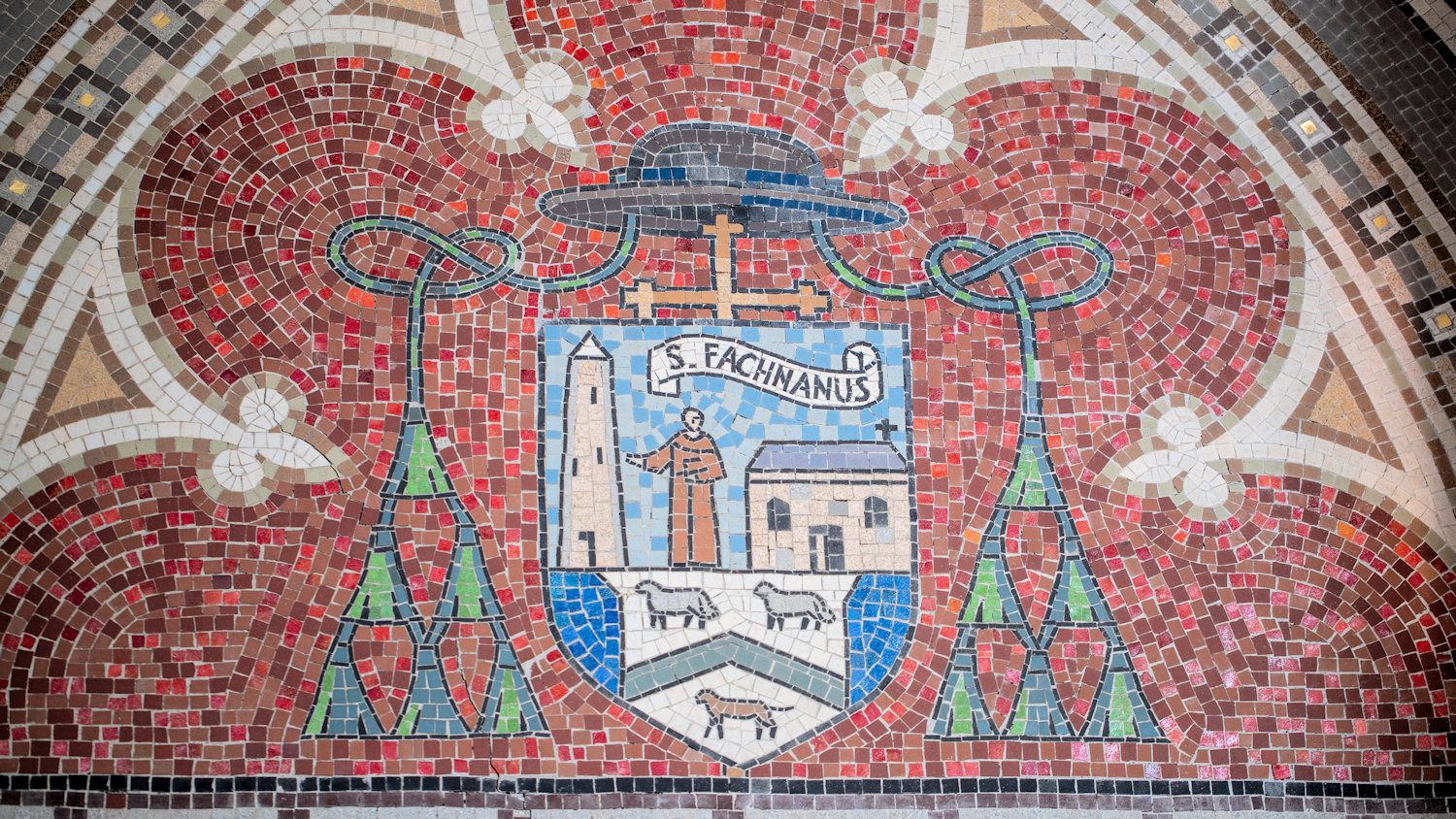 Have you ever noticed this mosaic over the door in the Church of Our Lady, Star of the Sea, Barryroe?
The Patron Saint of the Diocese of Ross, Fachtna founded a monastery in Rosscarbery in the sixth century. After studying at Saint Finbarr's school at Loch Eirce (Gougane Barra) he established a Scripture school known as the School of Ross. The school flourished for 300 years with students from 'every land' and included Brendan the Navigator as one of the teachers.
Fachtna was cured of an eye condition by bathing them in the milk of Saint Mochoemoc's mother, Saint Ita's sister.
In some Latin documents he is called Fachnanus or Fachtna Facundus (Fachtna the Eloquent) and even spoken of as Sanctus Facundus. In Irish records he is generally referred to as Mac Mongach (Hairy Child), because he was reported to have been born with his head covered with hair.