Ten parishioners are invited to volunteer for a meeting at the Celtic Ross Hotel on Sunday 15 May - 2pm to 5pm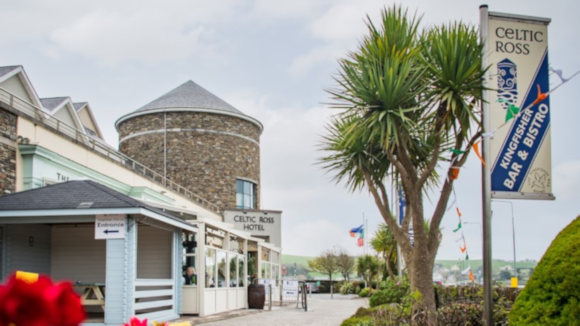 A message from Father David O'Connell (announced at Mass)
Dear Parishioners,
Pope Francis has invited the Church and everyone who is a part of it to embark on a journey together.
This journey is called a Synod and it is a journey of discernment, in which the people of God are called to pray and reflect upon the Holy Spirit's will for the whole Church.
During May 2022, in the Diocese of Cork and Ross, people are invited to be part of the synodal process whereby everybody is invited to complete a questionnaire.
The questionnaire is anonymous and takes about 10 minutes - depending on how much you want to write
Responding to Pope Francis' invitation gives an opportunity for everyone to be involved. Through listening and understanding rooted in the Holy Spirit, the entire people of God is called to be part of it.
In a follow up to last year's event in Killarney 12 priests, of which I was one, held regular meetings to discuss new ways of in which the Church might be far more inclusive and we formed what is called a Mission Statement which we are hoping will be accepted in our Diocese at every level.
Synodality is discerning how the Spirit is moving through and with the Body of Christ, so that we may continue to fulfill our mission to make disciples of Jesus in the world.
To this end the Dioceses is holding a meeting on Sunday May 15th at the Celtic Ross Hotel, Rosscarbery from 2.00 – 5.00pm. The Parish of Barryroe has been randomly chosen to take part.
I invite Parishioners to consider attending and participating. It is envisaged that from those I will ask and those who volunteer that ten people will attend with a view to having a balance of gender, age and cultural backgrounds. You can speak to me personally or Contact Me here