Notices
Receive Notices and News from Barryroe Parish direct to your email
When you subscribe you will see an optional tick box to indicate if you are also interested in Volunteering as a Steward/Cleaner as we plan to re-open the churches for Mass
Mass will be celebrated at the Mass rock, Béal an Aifrinn, Mealmane, Courtmacsherry on
Friday 27th August at 7.30 pm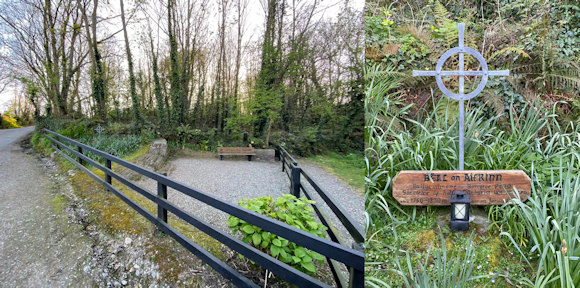 All are welcome
Social distancing will apply
These studies are open to all adults who wish to explore a deeper understanding of the Catholic Faith.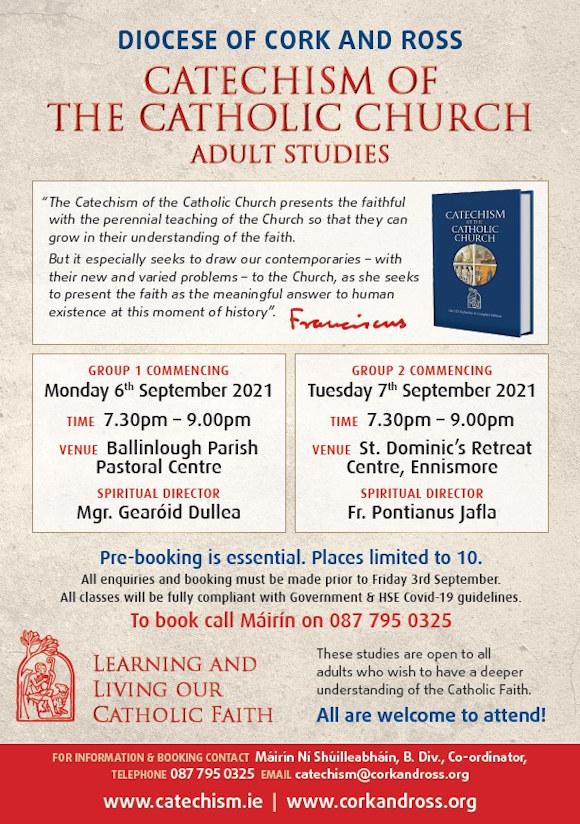 In recent weeks Bishop Fintan visited the West Cork area encouraging us to face some new realities and challenges.
He restated his commitment to the formation of "Families of Parishes" in the Diocese including a re-configuration of the parishes for mission.

Bishop Fintan said that this is going to involve change - radical change - re-configuring our Parish Faith Communities for mission so that we can live and share the good news of Jesus Christ reaching out to those on the margins of our church community, those who may have drifted away, our young people and those hurt by the Church.
What is a "Family of Parishes"?
Did you know today (13 August) is the feast day of Saint Fachtna, founder of the monastery of Rosscarbery?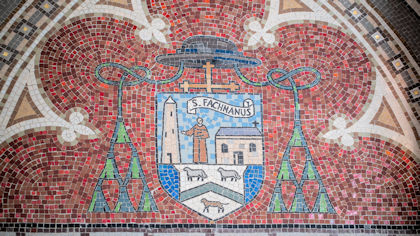 Have you ever noticed this mosaic over the door in the Church of Our Lady, Star of the Sea, Barryroe?

This year the Youth 2000 Summer Festival will take place both online and in person!
Talks, testimonies etc. will take place online for the course of the weekend.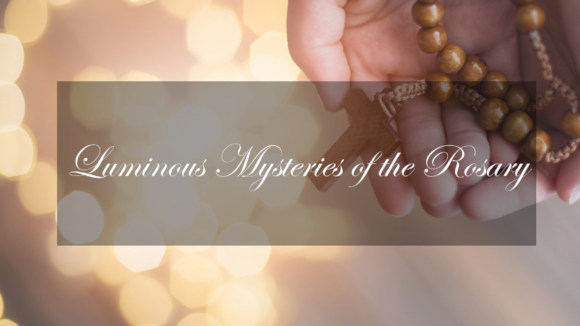 Join Father Dave O'Connell via Live stream for the Luminous Mysteries of the Rosary at 9:00PM on Thursday 20 May 2021