Notices
Receive Notices and News from Barryroe Parish direct to your email
When you subscribe you will see an optional tick box to indicate if you are also interested in Volunteering as a Steward/Cleaner
YouTube has fixed this bug
Since Friday 14 January live stream videos on the website at barryroe.ie displayed this error for some people.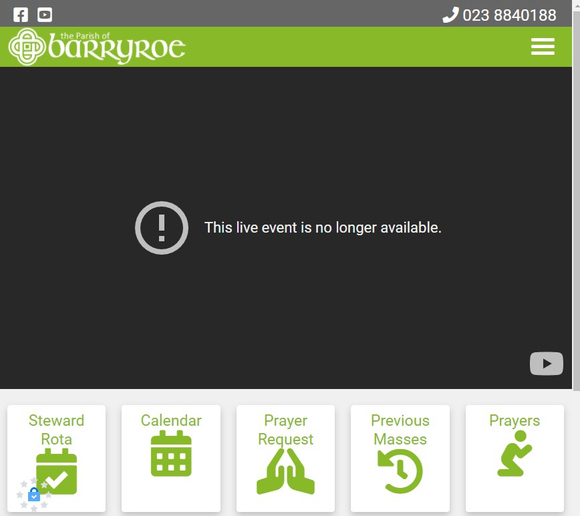 Since Friday 14 January some people may have experienced a problem accessing the live stream Masses
This issue only happens when viewing live stream videos on the website at barryroe.ie (it doesn't affect people viewing directly on YouTube)
What happens for some visitors to the website is they see this error...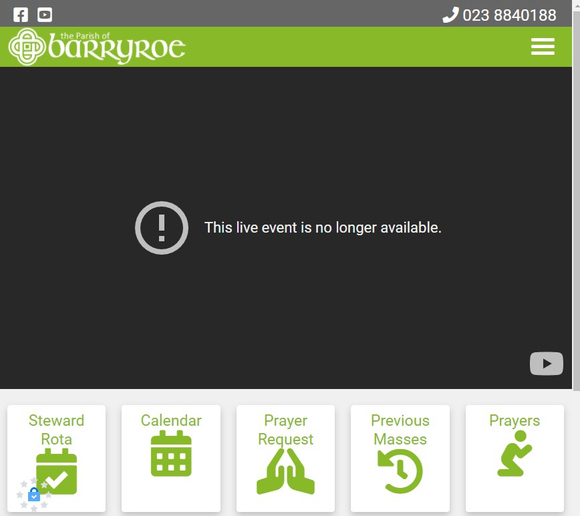 Have you seen the About page on the website yet?

This new page summarises some information about the Parish of Barryroe including:
Just last Sunday – 26th December we celebrated the Feast of the Holy Family. During this week I came across a couple of prayers very relevant and associated with the Holy Family.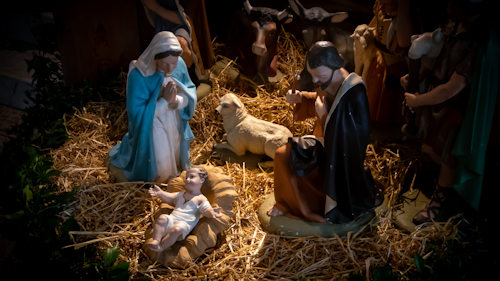 PRAYER TO THE HOLY FAMILY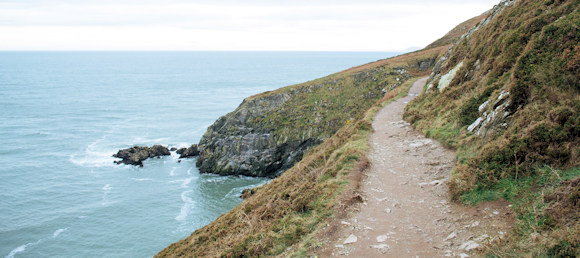 On 10 March 2021, the Bishop's Conference announced a new Synodal Pathway for the Catholic Church in Ireland leading to the holding of a National Synodal Assembly within the next five years.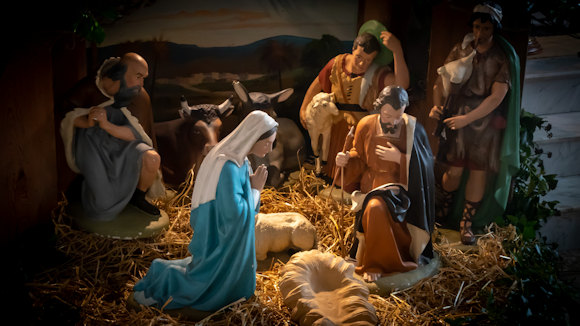 In preparation for the Feast of Christ's Birth there will be a Penitential Service under the auspices of the Family Of Parishes
Please note corrected time 7:00pm
Monday 20th December 2021
Clonakilty Parish Church