Notices
Receive Notices and News from Barryroe Parish direct to your email
When you subscribe you will see an optional tick box to indicate if you are also interested in Volunteering as a Steward/Cleaner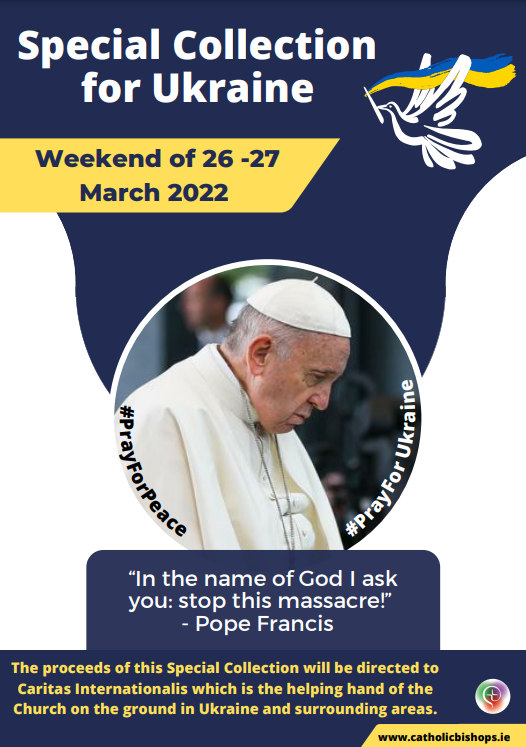 The Irish Bishops have asked for a Special Collection to be taken up at Masses on the weekend of 26/27 March to support humanitarian efforts in Ukraine and especially the families and children who have had to flee their homeland in advance of the Russian invasion.
The proceeds of this Special Collection will be directed to Caritas Internationalis, which is the helping hand of the Church on the ground in the Ukraine and the surrounding region.
Please be as generous as you can. Thank you.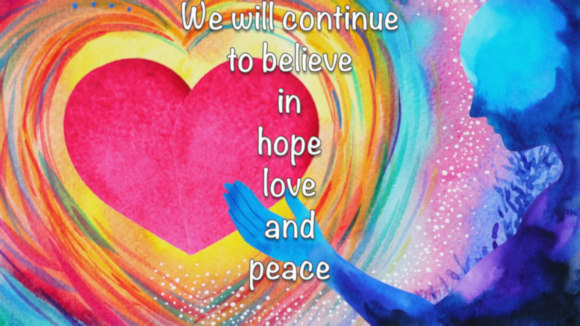 A prayer from Fr. James McSweeney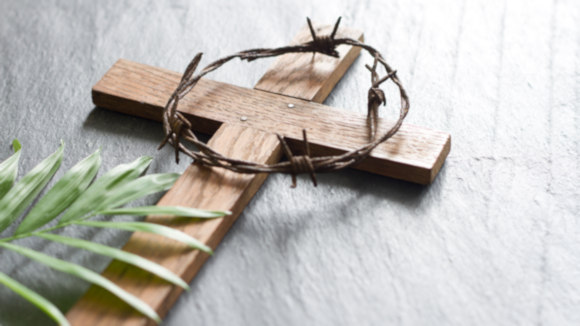 During Holy Week there will be a Penitential Service under the auspices of the Family Of Parishes
7:00pm - Monday 11 April 2022
Father Dave O'Connell
Clonakilty Parish Church
As the reality of war in the Ukraine deepens and innocent lives are threatened and lost, I invite the people of the Diocese and all people of good will to join me in praying for the people in Ukraine.

We stand in solidarity with all Ukrainian people living among us in the Diocese of Cork and Ross as well as with people from here who have made Ukraine their home. We pray for an end to war and a restoration of peace.

I ask that a prayer for peace and an end to war in Ukraine be included in the Prayer of the Faithful at Mass this weekend.

I also encourage you to take up Pope Francis invitation to make Ash Wednesday a day of prayer and fasting for peace in Ukraine.

Your sincerely in Christ



✠ Fintan Gavin
Bishop of Cork and Ross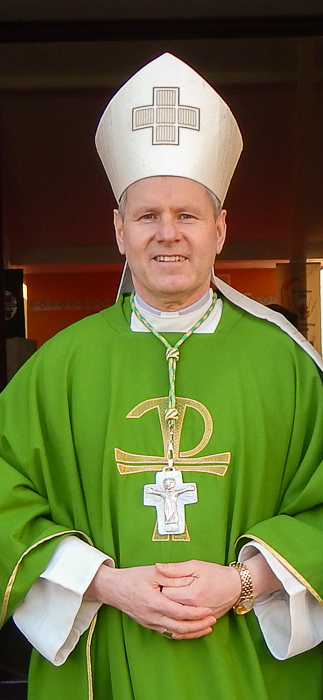 A new phrase has been coined during the pandemic namely the 'hybrid church'
So what does this actually mean? It describes the growth of online platforms churches are using.
This has been particularly accelerated over the last two years as a response to the restrictions experienced during the COVID-19 pandemic.
In this short video Catholics thank Pope Francis for live-streamed daily Masses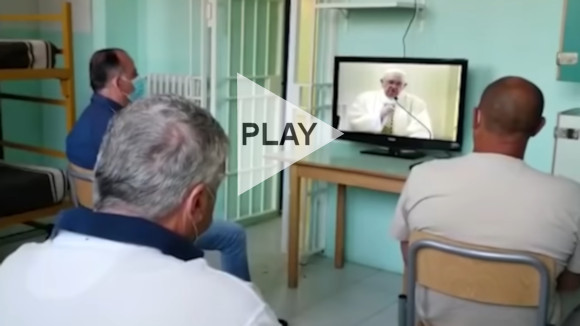 Marking the beginning of Lent, Ash Wednesday falls on the 2 of March this year
Blessed Ashes will be available in both Parish Churches during the opening hours for prayer.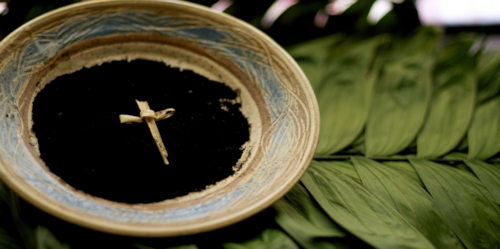 Trócaire Lent 2022
It is also a time to support our fellow brothers and sisters in Christ in a practical way. Parishioners can pick up Trócaire Boxes to support their worthy ventures.
Watch this video from Trócaire